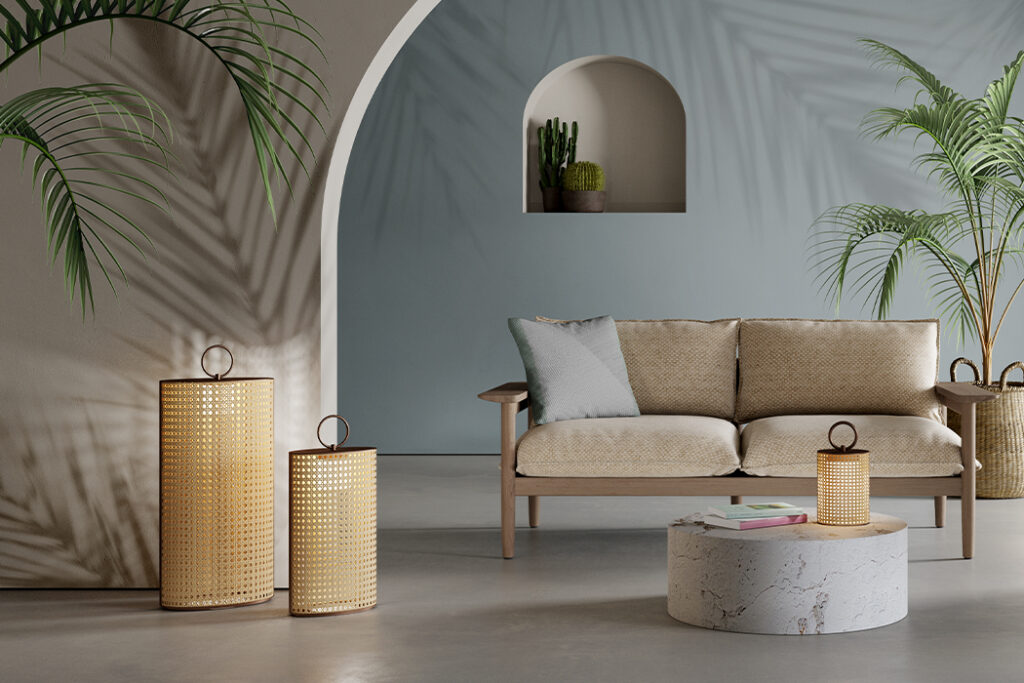 Clara was born from the concept of "bringing light". A luminous element that can be easily transported anywhere, thanks to the choice of rechargeable battery power supply and the presence of an allocated ring at the top that serves as a hook to hang or move it. Thanks to its hybrid nature, between exterior and interior, between retro and modern, the Clara line offers versatile, dynamic and transversal lighting.
OUTDOOR
The shape of the lamp is inspired by the lantern, the light spreads with a wide angle of 365 degrees. The battery body of the lantern, moreover, once extracted from its position, it can also become a lamp to hang where you prefer.
The lacquered metal and the texture that recalls the Vienna straw are evocative of an Italian style refined also transferred to the outdoor environment. The diffuser, in fact, was made in waterproof Vienna straw effect resin and treated against UV rays. The structure is available in white or bronze lacquered finishes, with Marine Grade treatment.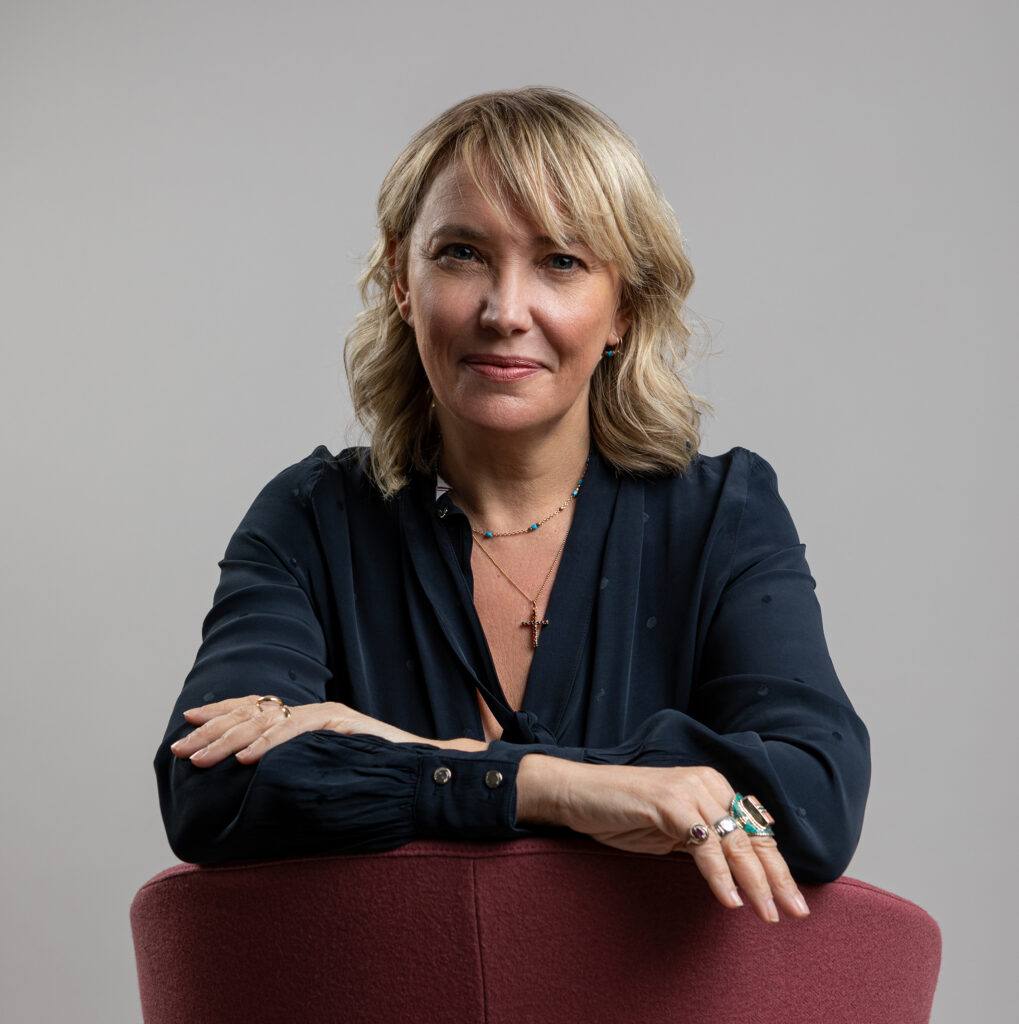 Chiara Caberlon
in collaboration with Marco Forbiconi
"The Clara lamp collection was created to respond to a request from Contardi to create an outdoor collection for the contract market. The result is a portable lantern with a nomadic soul, which, thanks to the company's incredible expertise in the choice and processing of materials, releases a magical, warm and suggestive light."
Clara is available in small, medium and large versions