Showcasing a curated selection of new lighting designs for the world of hospitality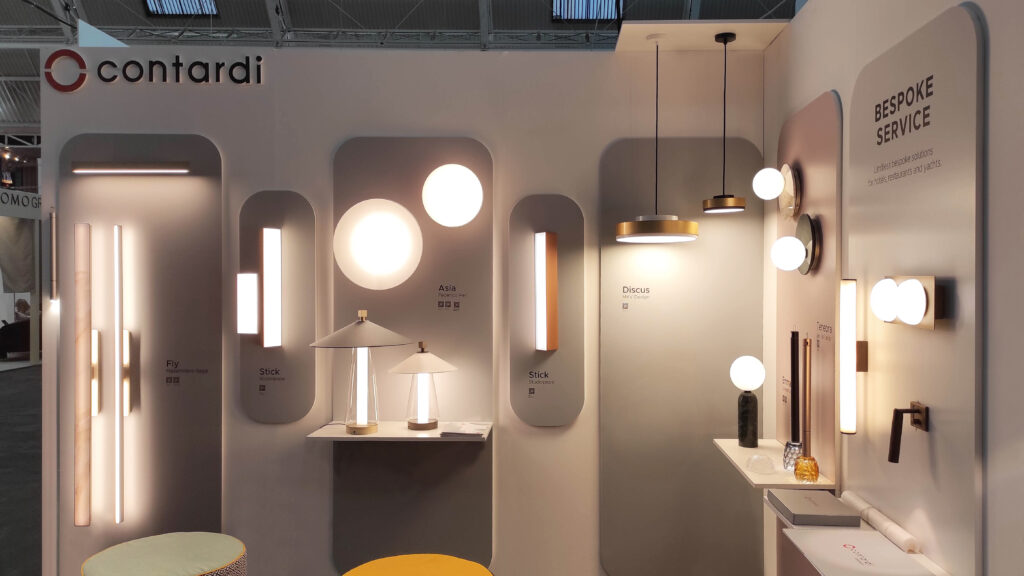 The "Couturier of Light" team were once again in attendance at this year's edition of the Hotel Interior Experience (HIX) 2022 fair on November 17–18, held at the Business Design Centre in London, to present our latest lighting products specially chosen for hotel interiors.
We proudly showcased some new releases, characterised by their unique style and lighting performance – such as Discus by London-based MKV Design; Stick, devised by renowned designer duo Studiopepe; and the Asia collection by award-winning designer Federico Peri.
Debuting this year at HIX was also [luhk-ee], a family of products with a high-end finish and materials, conceived by Jan Van Lierde, which is oriented towards contractors who work in close collaboration with architects and designers.
A section of our stand was dedicated to the bespoke service. This has made us universally recognised for our sartorial expertise and material research that satisfies the most demanding requests, and is the reason why world-class designers of luxury hotels and resorts, as well as private clients, want to work with Contardi for its bespoke approach.
In the pictures: Stick by Studiopepe, Fly by Massimiliano Raggi, Asia by Federico Peri, Discus by MKV Design, Emma by Contardi Studio, Tenebra e G+T by Jan Van Lierde