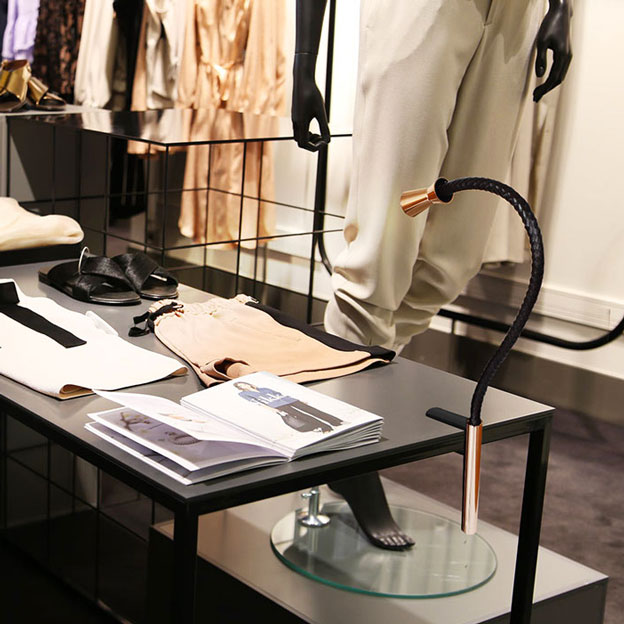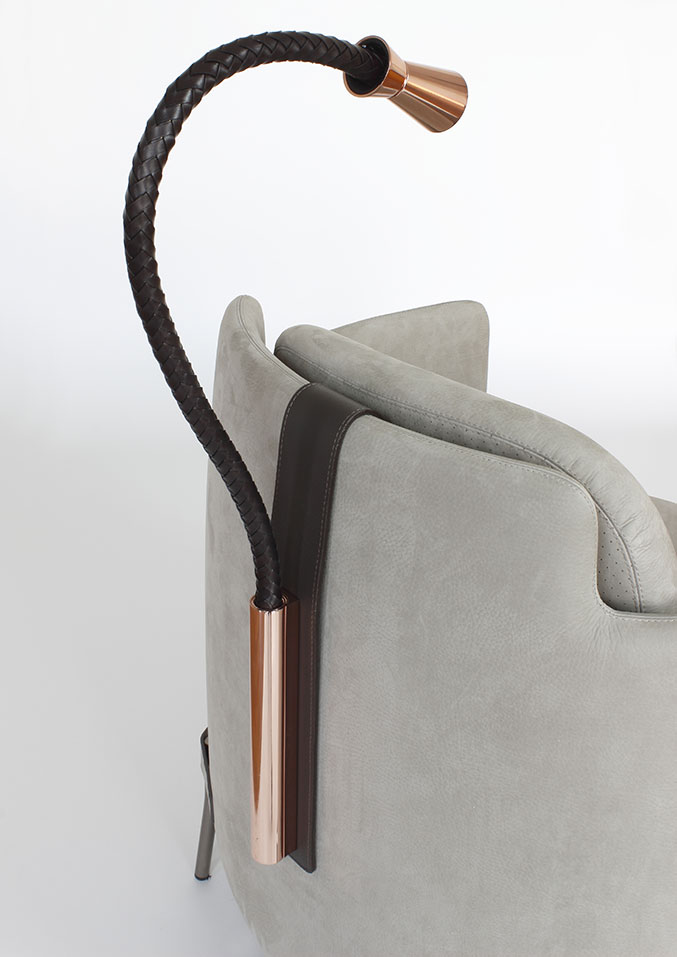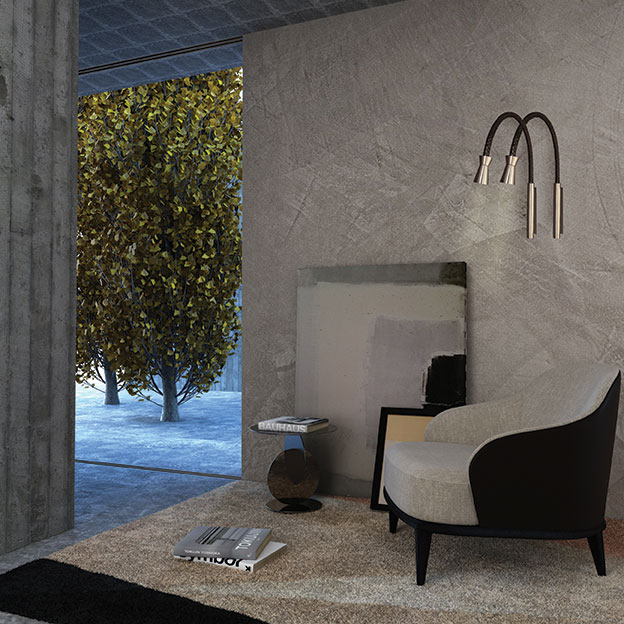 The next generation of task lighting that doesn't compromise on style or efficiency.
Task lighting represents a very important category for Contardi, as this type of illumination responds to a real need for space and installation, whether in a residential or in a hospitality project.
Originally designed for the yacht sector where "portability" is key, the new G&T Battery portable lamp represents the next generation of task lighting, while its classic sleek elegance is somewhat reminiscent of a James Bond-style gadget.
Reading, working or enjoying a Gin & Tonic – whose name and inspiration come from the fact that the diffuser is a real cocktail measuring cup – while sitting at a desk or laying down on an armchair couldn't be more stylish.
A key detail of the G+T is the magnet that can conveniently be affixed to metal surfaces and magnetic brackets for the wall and thanks to the optional accessories it can also be clipped to the back of an armchair, fixed to a table or attached to the wall to provide an ideal lighting solution wherever you are.
The flexible arm is made of brass and covered with dark brown braided leather, while the metal details are in copper and nickel with a satin steel finish. Available in the portable and battery rechargeable model or wired for the wall. The wired version is supplied with a USB-door to recharge electronic equipment.