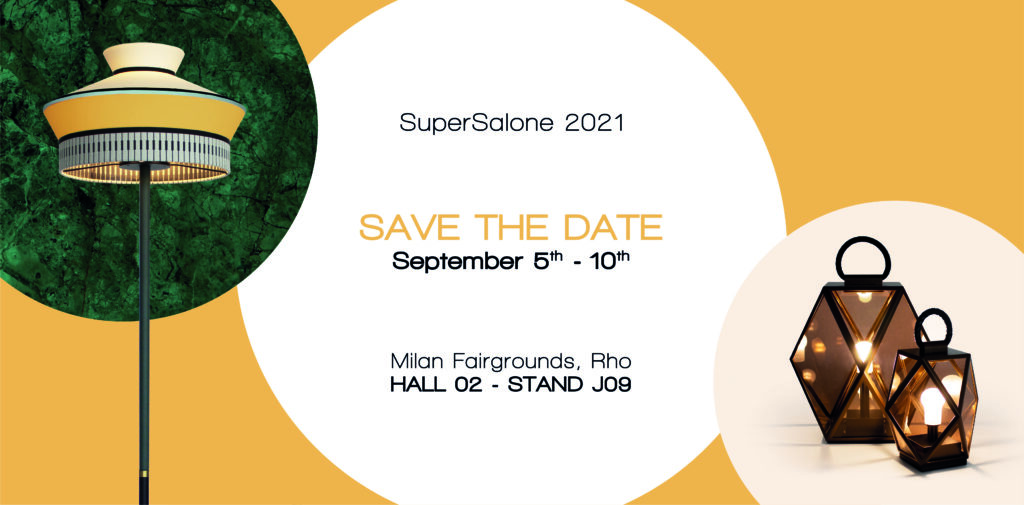 At the new Special 2021 event by Salone del Mobile Milano, to be held from 5 to 10 September, Contardi will present innovative additions to the iconic Calypso and Muse ranges. These will be displayed in a stand that echoes our green ethos and pays homage to the Vertical Forest.
After an undeniably hard period for everyone, the Made in Italy brands' desire to reinvent themselves has led the organizers of the world's most famous design exhibition to unveil with a new format, renamed "Supersalone" for this occasion – and with an exceptional curator, the architect Stefano Boeri.
Showcasing an eclectic and vibrant mix of indoor and outdoor lamps and complements, the creative concept of the stand has been designed by Contardi's art director Massimiliano Raggi: it is a clear statement of the importance of creating a strong link between the indoor and outdoor spaces of a modern living environment.
The idea of ​​adding vegetation to the walls is a reference and tribute to the architectural masterpiece designed by Boeri, the Vertical Forest. This is also in line with Contardi's green credentials, as it is committed every day to producing ethical, long-lasting and quality designs, and drastically reducing environmental pollution.
A new indoor version of the Calypso lamp designed by Servomuto Studio, flagship of the Contardi collection, is set for debut at Supersalone. The lampshade is made, as always, of premium waterproof and fireproof fabrics in hypoallergenic and non-toxic materials, while the stem is characterised by black lacquering of the lower part and the base. The upper part is covered in supple leather, and all the parts are unified with brass detailing. The functional yet refined coffee table is made of green Guatemala marble, which harmonises well with the vibrant colours of the lampshades.
In addition, Contardi has reimagined the Muse Lantern Outdoor Battery with a new stylistic detail; this also will be among the novelties on display in Milan.
We look forward to welcoming you to our stand at Supersalone Milan, PAVILION 2 stand J09.