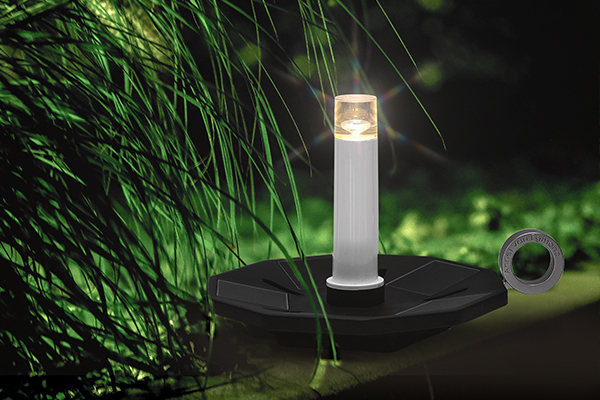 Contardi launches the distribution of a new considerate lighting concept born from the love of nature.
In line with its green credentials and commitment to responsible design, and to limit the use of polluting materials such as plastic, which has been the company's ethos for a while now, Contardi launches a new design on the market, the Miss Nightingale solar table lamp, designed and produced by Annet van Egmond.
"When I first met with the well-known and esteemed Dutch designer Annet van Egmond she informed me that she had developed and manufactured a totally green product designed with respect for nature and natural sources. As the Contardi GM, I did not think twice before joining our forces with her and working together on the commercialization of this innovative product. We are very proud to start distributing a 100% green solar light, from the materials used to the packaging. We hope that these kind of ideas in the field of lighting design are not only among the first but, above all, not the last to be conceived"
says Massimo Brigandì, General Manager of Contardi Lighting.